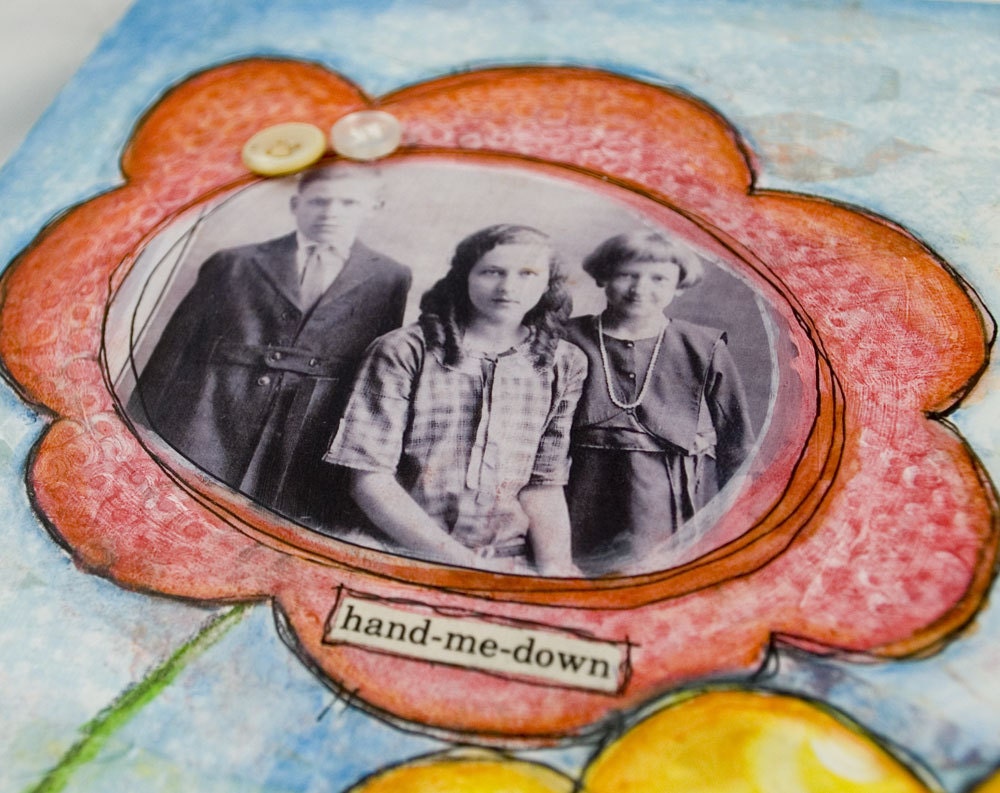 ON SALE Hand Me Down Family Riches ORIGINAL 11x11 Vintage Mixed Media Art by Heather Ross - $49.99 - Reg. $75.00
Original mixed media artwork measuring 11" x 11", Hand-Me-Down Family Riches is a combination of vintage yumminess and whimsical flair. It's a fun tribute to our roots, and a reminder that our heritage is precious.
Click on the image to see more information and photos.
Click Here to Visit My Etsy Shop!