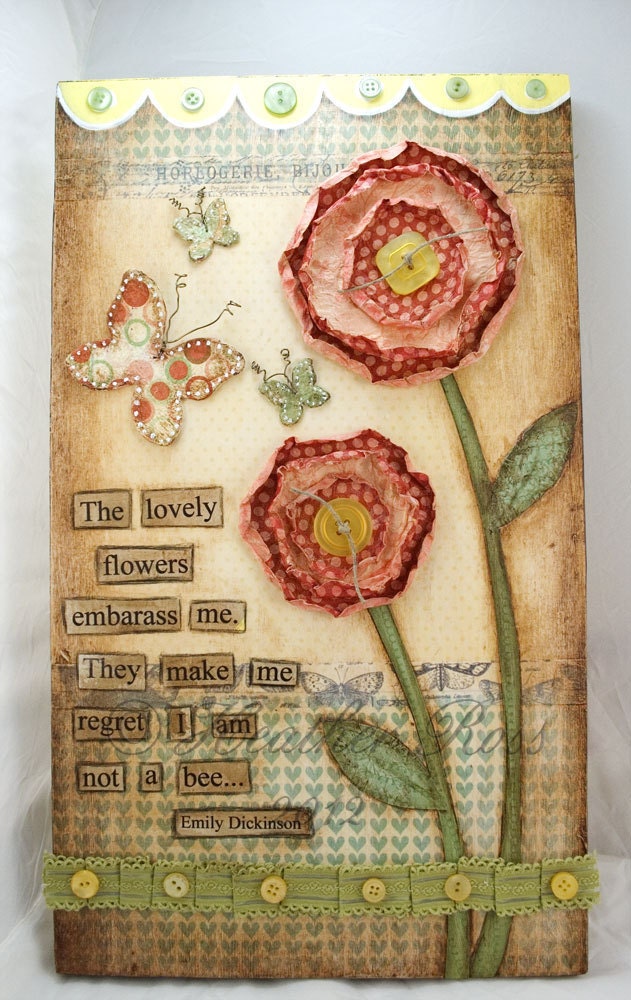 The Lovely Flowers Emily Dickinson Mixed Media Collage Original 9 1/4" x 16" has been created on a wood base that will easily hang on the wall. Featuring handmade flowers and butterflies, with scrumptious ribbon, buttons, paper, tape, and one of my favorite Emily Dickinson quotes. Entirely hand crafted.
Regularly $74.99
Click on the image for more details and photos. :)
Click Here to Visit My Etsy Shop!